Professional Belmont Christmas Lighting Installer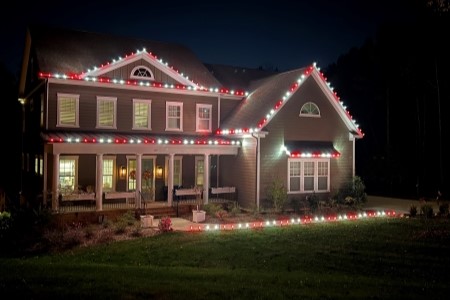 If you're on the hunt for a reputable Christmas lighting installer that services the greater Belmont region, then you're in luck, because Moore Power Washing is taking on new clients!
We are committed to being the premiere Christmas lighting installer in the area. Our clients love coming to us because they know that we're dedicated to ensuring their satisfaction, we're committed to producing unparalleled results, and we put safety and quality above all else. When you call our Christmas lighting installer team, you can rest assured knowing you're in good hands.
You might think that Christmas lighting installation is a very simple, DIY project. The fact of the matter is that it's not only difficult, but also dangerous if you don't know what you're doing. You don't want to risk hurting yourself or damaging your home (especially during the already-hectic Christmas season), which is why we encourage you to contact a Christmas lighting installer to take care of you.
We have the experience, knowledge, and equipment necessary to make sure your home or commercial property looks amazing just in time for the Christmas season, and you won't even have to lift a finger!
Read on to get a better understanding of our various Christmas lighting specialties, and learn how you can take advantage of our amazing services today. If you have any further questions, we implore you to reach out to us sooner rather than later.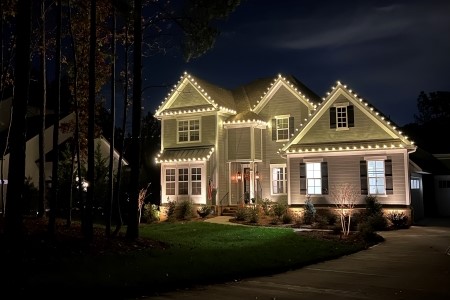 Residential Christmas Lighting
When the holidays come around, one of the biggest tasks is setting up the Christmas lighting around your home. However, instead of going through all the trouble of trying to handle this daunting chore yourself, we recommend you hire a professional Christmas lighting installer, such as Moore Power Washing, to take care of it instead.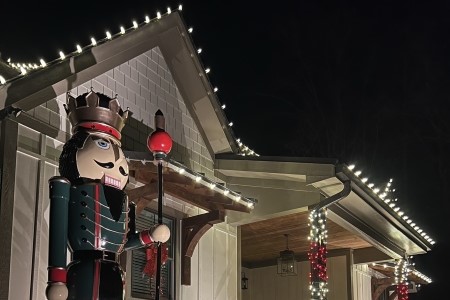 Commercial Christmas Lighting
While we take great pride in helping out our residential clients with their Belmont Christmas lighting needs, we also want our commercial property owners to know they can rely on our assistance as well. We offer top-quality commercial Christmas lighting installation for property owners all across the greater Belmont region and beyond.
Ready to find out more about how we can help you out with your Christmas lighting needs? Then call us today and speak with a professional Christmas lighting installer. We look forward to helping you out and addressing all your questions, comments, and concerns.
We can't wait to hear from you!
Exterior Cleaning Articles & Tips
Pressure washing wouldn't even exist without science, and science has evolved pressure washing into a more safe and efficient cleaning method for exterior surfaces. In fact, a number of scientific di […]
When you've realized that the danger of injury to property and self from DIY pressure washing just isn't worth the risk, and that saving a few bucks by hiring an amateur can end in property damage an […]
Contact Us
If you are looking for a professional Christmas Lighting Installation in the Belmont area, then please call 704-616-2787, or complete our online request form.