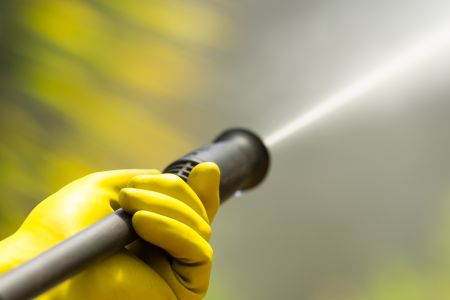 Moore Power Washing, the leader in Charlotte pressure washing, is also the authority on residential and commercial concrete cleaning in Charlotte and the surrounding areas. Concrete cleaning is perhaps the most effective demonstration of the amazing cleaning power of pressure washing. Flat concrete surfaces are not only porous and act as a magnet for dirt and fertile territory for organic growths, but they are also often high traffic areas.
Concrete is extremely porous, and those pores are a natural part of the curing process of the concrete as the water evaporates out. Over time, rain carries road dirt, salt, and other contaminants into the concrete through those pores - making it look dirty. Those small pockets also offer organic organisms like mold, fungus, and algae a place to put down roots and grow.
Our professional-grade, specialized surface cleaning equipment - combined with our proprietary biodegradable chemical cleansing solutions mixed for maximum effect on each specific surface - allows us to safely clean concrete surfaces, restoring them to their original just-poured state. North Carolina home and business owners trust the concrete cleaning pros at Moore Power Washing for dependable, on-time service with always incredible results on:
Sidewalk and Walkway Cleaning
Parking Lot Cleaning
Paver and Brick Cleaning
Concrete Wall and Structure Cleaning
We love concrete cleaning in Charlotte - the dirtier the better, because our results never fail to impress.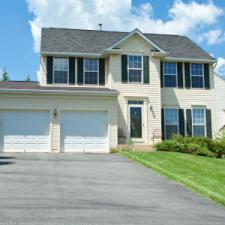 Driveway Cleaning
Moore Power Washing has the heavy machinery and robust PSI (power per square inch) to eradicate the toughest, stubbornest stains on your driveway or carport. Oil, rust, and algae stains won't stand a chance against the PSI power and expert cleansing chemical mixology of our pressure washing pros.
Learn More About Driveway Cleaning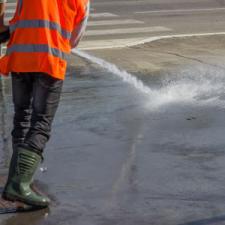 Parking Lot Cleaning
Attention business owners: because they are high traffic areas subject to lots of tire tracks, grease, and oil spills, your parking lots can start looking dirty, dingy, and rundown pretty quickly. That's oftentimes the first impression a potential client sees of your business. Customized cleaning formulas, powerful specialized machinery, and eco-friendly mineral acids are just a few of the weapons in our commercial concrete cleaning arsenal.
Learn More About Parking Lot Cleaning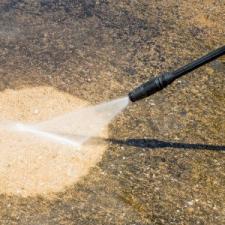 Sidewalk Cleaning
Curb appeal starts at the sidewalk - and for business owners, that curb appeal your storefront translates into an image branding opportunity that a dirty, dingy, unkempt walkway can destroy. Our professional pressure washing processes can restore your business or residential sidewalks, walkways, and pavers to their original sparkling newness.
Learn More About Sidewalk Cleaning
Exterior Cleaning Articles & Tips
Pressure washing wouldn't even exist without science, and science has evolved pressure washing into a more safe and efficient cleaning method for exterior surfaces. In fact, a number of scientific di […]
When you've realized that the danger of injury to property and self from DIY pressure washing just isn't worth the risk, and that saving a few bucks by hiring an amateur can end in property damage an […]