Soft Washing Will Safely Clean The Exterior Surfaces Of Your Home
Soft washing combines pre-soaking with special solutions and low-pressure washing to purge your more fragile surfaces with zero collateral damage. If your present pressure washing provider doesn't offer soft washing for your Charlotte property, then please consider calling Moore Power Washing to learn how soft washing is the smarter, modern alternative to high-pressure washing for every surface.
Certain materials and surfaces require special treatment like soft washing, and we've got the specialized equipment, experience, and determination to successfully complete every unique soft washing and roof cleaning project with shockingly amazing results. Soft washing is ideal for shingled roofs, loose siding, or any situation where high PSI pressure washing might cause harm or force water into at-risk spaces.
Inexperienced and unprofessional pressure washing outfits can cause damage to surfaces and landscaping, so make the right choice and hire the soft washing experts at Moore Power Washing for all of your Charlotte exterior cleaning needs.
Soft washing separates the amateurs and DIYers from the professionals. Many less-reputable pressure washing contractors won't even offer soft washing because it involves an investment in equipment and training that is geared strictly toward protecting clients' property. Moore Power Washing, your local leader for Charlotte pressure washing, has the most advanced technology, cleaning solutions, and practiced techniques to quickly, effectively, and economically restore and rejuvenate the exterior surfaces of your home - without collateral damage to property, vegetation, or surrounding landscaping.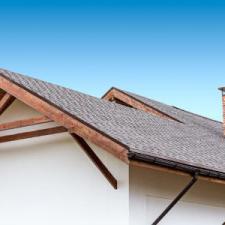 Roof Cleaning
Replacing a roof is a very expensive investment that too many Tarheels are familiar with, and it should be avoided for as long as possible. Our proprietary, environmentally-friendly cleaning solutions and low pressure, no pressure and soft wash scrubbing systems will protect your shingles - and have your neighbors thinking you spent thousands on a brand new roof.
Learn More About Roof Cleaning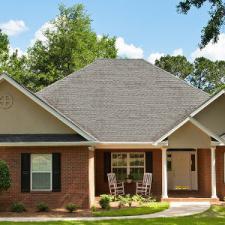 House Washing
Vinyl siding, wood siding, brick and stucco each require their own specific cleaning approach for the best results without damage, as they can literally be cut by high PSI pressure washing. Our soft washing process features low-pressure, no-pressure, pre-soak, chemical scrub, and cleansing agent intervention. They are tailored specifically to each unique surface, wall, or exterior we clean, and they always maximize results while not harming fragile surfaces.
Learn More About House Washing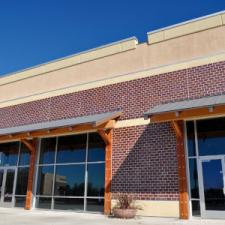 Building Washing
We understand that your business property is a major investment, and you can depend on us for an efficient, cost-effective and immaculate cleaning job. Office buildings, storefronts, sheds, warehouses, and workshops: the Moore Power Washing team has the specialized skills, commercial-grade equipment, and know-how to handle any exterior cleaning project. Added to that, our reliably on-time service, affordable rates, and 100% satisfaction guarantee makes us a preferred Charlotte vendor.
Learn More About Building Washing
Exterior Cleaning Articles & Tips
Pressure washing wouldn't even exist without science, and science has evolved pressure washing into a more safe and efficient cleaning method for exterior surfaces. In fact, a number of scientific di […]
When you've realized that the danger of injury to property and self from DIY pressure washing just isn't worth the risk, and that saving a few bucks by hiring an amateur can end in property damage an […]