Commercial Building Cleaning in Charlotte, NC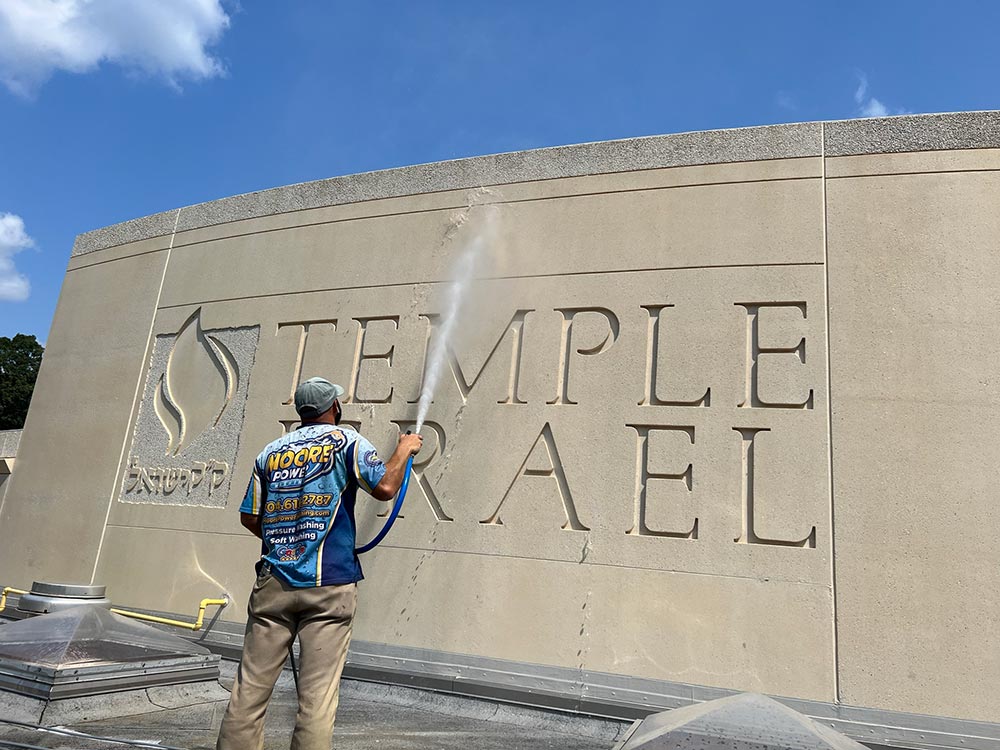 We had the opportunity to clean up this 31,000 sq foot Jewish Synagogue in Charlotte, NC. The exterior of the building is made of precast concrete panels that were in desperate need of cleaning. The building had not been cleaned in several years, which caused many black streaks. Moore Power Washing was able to softwash the entire building and bring it back to its original beauty.
Whether you need a commercial or residential property cleaned, Moore Power Washing, is here to serve all your pressure washing needs.
Service: Building Cleaning, Soft Washing
Location: Charlotte, NC
Commercial Building Cleaning Project Gallery
Exterior Cleaning Articles & Tips
Pressure washing wouldn't even exist without science, and science has evolved pressure washing into a more safe and efficient cleaning method for exterior surfaces. In fact, a number of scientific di […]
When you've realized that the danger of injury to property and self from DIY pressure washing just isn't worth the risk, and that saving a few bucks by hiring an amateur can end in property damage an […]