Professional House Washing in Belmont, NC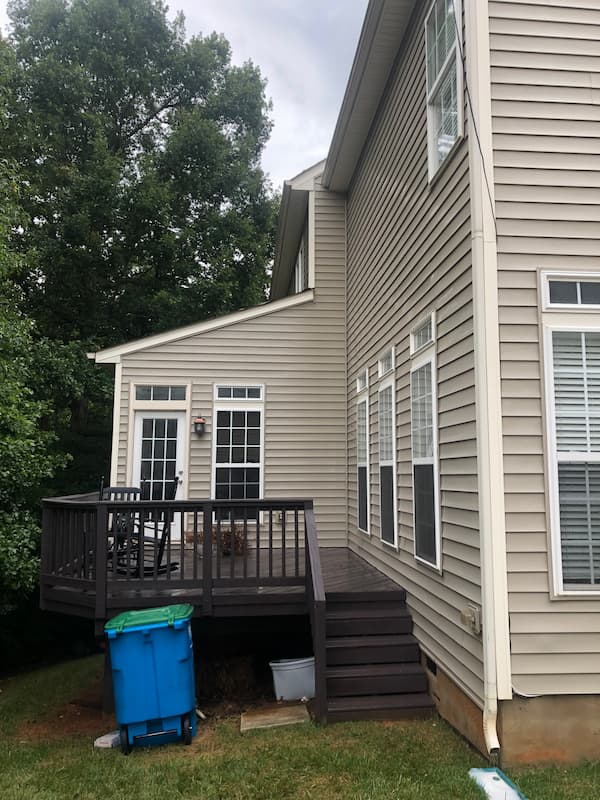 Our professional house washers softwashed the exterior of this two story vinyl home. The home had a tremendous buildup of algae, mold, and mildew on the north facing side and exterior of the home. We were able to safely remove the green algae and buildup of spider webs to leave a clean finish for our client!
Project Gallery
Client Review:
Justin did a great job on our home. Couldn´t ask for a better job.
- Kevin M.
Exterior Cleaning Articles & Tips
Pressure washing wouldn't even exist without science, and science has evolved pressure washing into a more safe and efficient cleaning method for exterior surfaces. In fact, a number of scientific di […]
When you've realized that the danger of injury to property and self from DIY pressure washing just isn't worth the risk, and that saving a few bucks by hiring an amateur can end in property damage an […]