Stucco and Roof Cleaning in Belmont, NC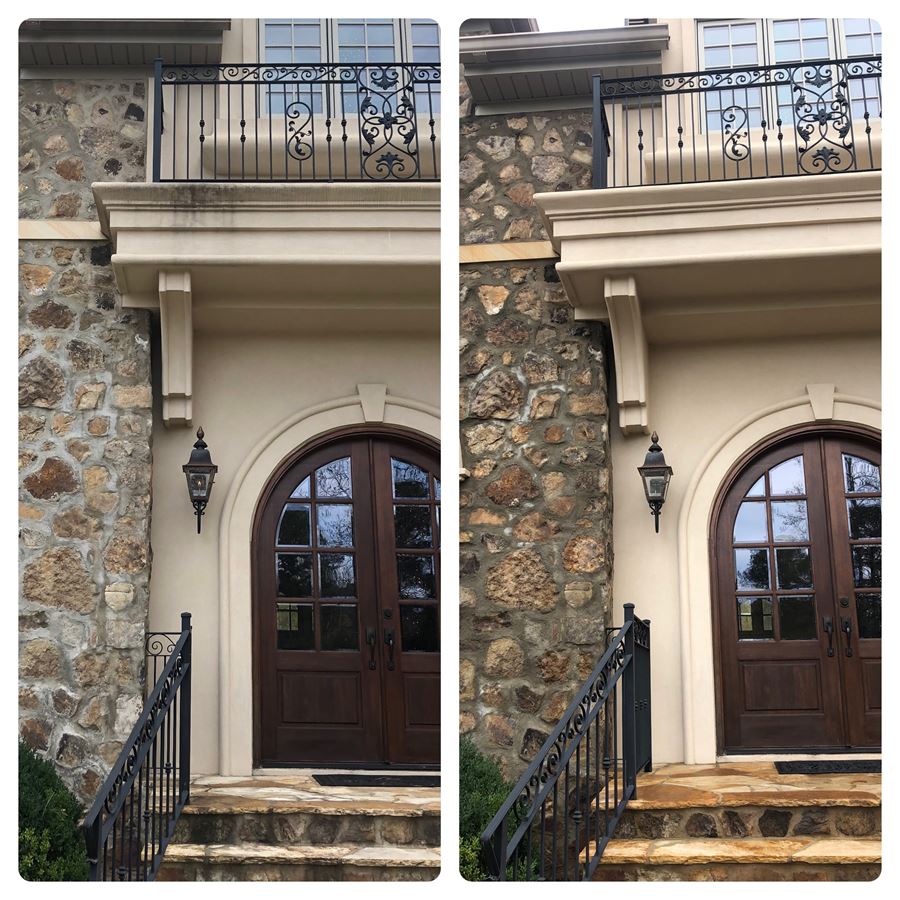 We were able to safely remove organic growth from the customers front door overhang using our softwash system. We also cleaned a small section of their roof to remove black streaks caused from runoff of the gutters.
For affordable and reliable pressure washing in the Belmont area, call Moore Power Washing and let us impress you today!
Project Gallery
Client Review:
Excellent experience with this company. We have had other power wash companies do work at the house and no question that Moore did a much better job. Justin Moore was great to work with. He went the extra mile to make sure surrounding structures were not damaged during the process. I would highly recommend him.
- Jaime V.
Exterior Cleaning Articles & Tips
Pressure washing wouldn't even exist without science, and science has evolved pressure washing into a more safe and efficient cleaning method for exterior surfaces. In fact, a number of scientific di […]
When you've realized that the danger of injury to property and self from DIY pressure washing just isn't worth the risk, and that saving a few bucks by hiring an amateur can end in property damage an […]