Vinyl House Washing in Mt. Holly, NC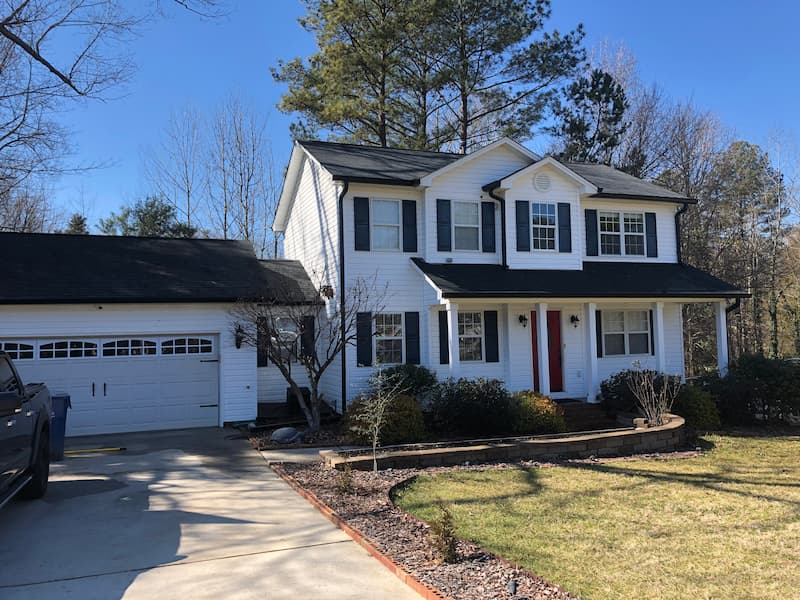 This customer had not had their home cleaned since they moved in 4 years ago and was accumulating spider webs, algae, and mold. Our house washing pros were able to safely remove the years of dirt and grime through our softwash process and leave the customer thrilled with the results.
Project Gallery
Client Review:
Wow. What an exceptional job. I have a high degree of expectation for any job that is performed at my house by companies or contractors. I always lay out my expectations, and try to do what I can to make the job easier for them. Many times though, my wishes or expectations are not met, this was not one of those times. I reached out to Mr. Moore through a recommendation and explained to him what I was looking for. Mr. Moore was polite, informative and had a high degree of attention to detail. The proposal he sent me was full of useful information and very professionally put together. It's always refreshing when an electronic proposal looks and feels like it was created by a reputable and professional company. The job that Mr. Moore performed at my home was top-tier. My home hadn't been power washed in over four years and it looks like a brand new house. Prior to his arrival, I communicated some wishes of mine and to be mindful of certain areas around the house. Mr. Moore was more than accommodating and made sure that all my wishes were followed through. When he finished, we did a walk-through to see what he had done and I was so impressed with the work. Doing a good job isn't all that is needed for a good review, it's also about the interactions you have with the individual doing the work. Mr. Moore was extremely professional, very polite and was presentable and easy to reach. I am so happy that I was able to hire a company that met all my expectations. Moore Power Washing has just made a new, long term customer.
- Isaac V.
Exterior Cleaning Articles & Tips
Pressure washing wouldn't even exist without science, and science has evolved pressure washing into a more safe and efficient cleaning method for exterior surfaces. In fact, a number of scientific di […]
When you've realized that the danger of injury to property and self from DIY pressure washing just isn't worth the risk, and that saving a few bucks by hiring an amateur can end in property damage an […]